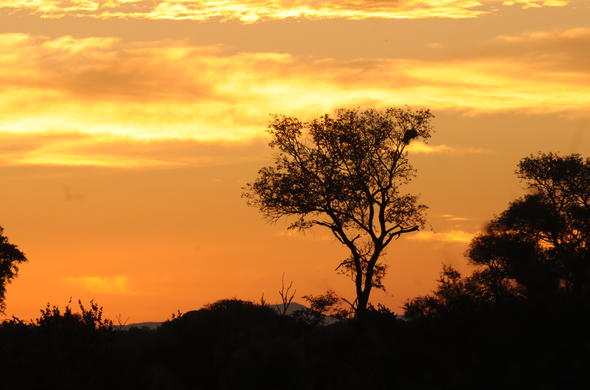 Mpumalanga, the place of the rising sun, is one of South Africa's most recent and fastest growing provinces. Most people are attracted by the splendid panorama, others by the fauna and flora, and yet others by the saga of the 1870's gold rush era and a wealth of fascinating tribal legends.
Appropriately branded as ' Paradise Country' a small number of regions in the world can contest the extraordinary beauty of the lowveld and escarpment. Mountains, panoramic passes, valleys, rivers, waterfalls and forests typify the landscape. This is also Big Game country, the setting for dozens of sanctuaries teeming with wildlife and birds. Among them, the Kruger National Park is world renowned, as are several of the luxurious private reserves on its western boundary.
The entire area offers incomparable opportunities for bird watching, hiking, horse riding and fishing. Streams once panned for gold have become the haunts of eager anglers and lazy trout. Steeped in the history of pioneers, hunters and fortune seekers, fascinating gold rush towns abound.
Barberton and Pilgrim's Rest are among the most famed. A unique, additional dimension occurs in the Middleveld region, which is peopled by the Ndebele people, noteworthy for their traditional gear and attractively decorated houses.
The town of Waterval Boven is located along the N4 between Johannesburg and Nelspruit. This town in Mpumalanga has a scenic view of the mountains of Mpumalanga. Read more about Waterval Boven.
En route to the Kruger National Park through Mpumalanga, you have the opportunity to see breathtaking vistas of the locale. Turn off the N4 to the village of Dullstroom, journey over the Long Tom Pass and its magnificent panoramic views to Lone Creek Falls and the amiable forestry town of Sabie. Just beyond Sabie, the Mac Falls are worth stopping for; and you can indulge yourself to a swim in the crystal-clear pools.
A small detour leads to Pilgrim's Rest an enthralling historic town, well worth exploring before continuing to Blyderivierspoort Nature Reserve. In the reserve, you can feast your eyes on the Blyde River Canyon and the rich bird life. At the southern tip of the reserve, the view from God's Window elastically stretches to perpetuity across the lowveld.
From there, it's a short and easy drive to some of the finest private game reserves in the country and Orpen Gate to the Kruger National Park. Hotels and caravan parks in the province are well situated for stopovers, and several days can be advantageously spent exploring the contiguous countryside. Hiking trails interweave this picturesque area in every direction.